RCA operate safety lines for the wellbeing of all participants.
Arrow Safety Line
The minimum distance that archers should stand when arrows are pulled from the target boss; never more than two archers to pull arrows.
5, 10 & 15 Yards Shooting Lines
Shooting Lines used for coaching and tuning.
18 Metres Shooting Line
Shooting Line used for metric rounds.
20 Yards Shooting Line
Shooting Line used for imperial rounds.
Equipment Line
Just behind the shooting lines, used as the minimum distance for all bows to be stored between ends.
Waiting Line
Archers who are waiting to shoot their end, or who have already shot their end, must stand back away from the shooting line so that the Field Captain has a clear view of the shooting line. Spectators, parents, and carers must remain behind the waiting line.
25 Yards Shooting Line
Longest indoors Shooting Line at RCA. Due to the very cramped space at the rear of the range, this can only be used with agreement of all archers present.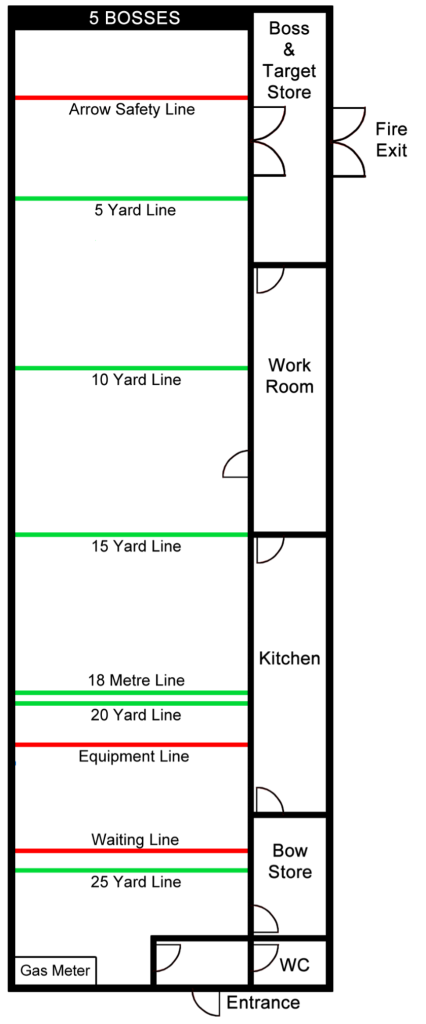 Outdoor Range - Veteran's Pitch
The Veteran's Pitch must be set up to shoot away from the containers with the following rules:
the shooting line must be 1m in front of the goal posts
all compounders must shoot from the left side of the goal posts
all 100yds/90m targets must set up positioned to the left side of the goal posts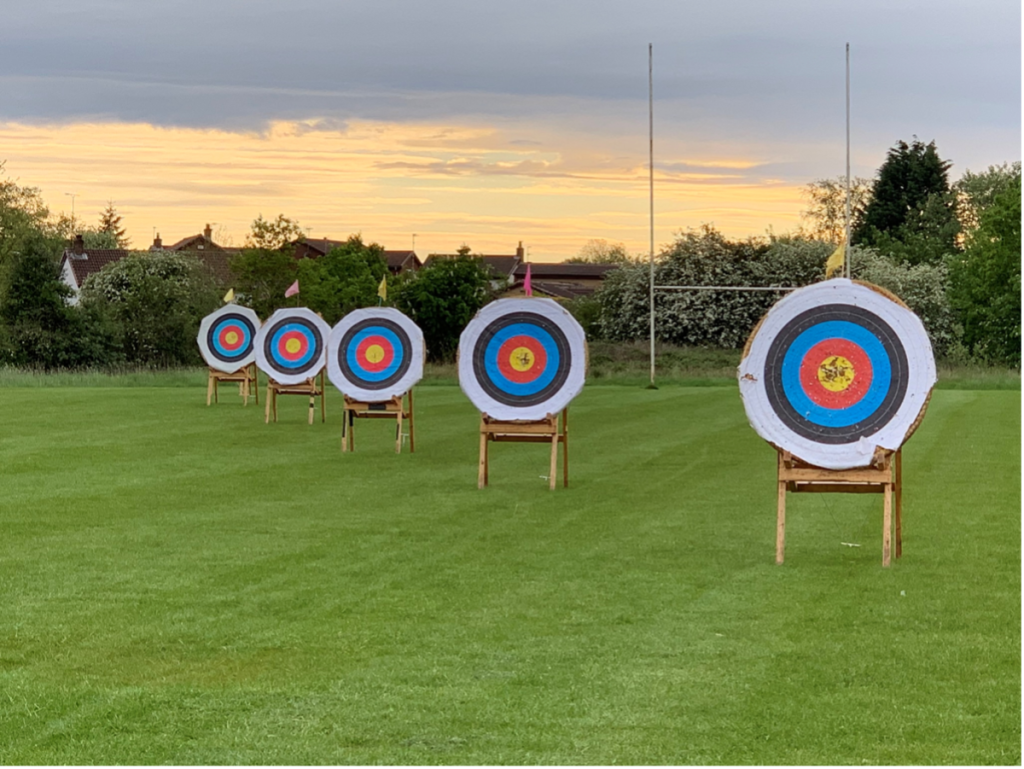 There is more detailed advice in the Members Handbook.